Treetop Design & Print specialises in offering a high-quality commercial printer service to businesses and organisations across Surrey, London and the South East.
We understand the importance of quality print services and our team has years of experience delivering exactly what our clients ask for. Whether it is for marketing materials, corporate merchandise, or any kind of commercial printing services, we can help.
Corporate Printers
Commercial printing can completely simplify the process of getting the printed materials that you need. We can print for your business as a standalone job or as part of a campaign – no matter what kind of printing you are looking for, we can supply branded products for businesses or large-scale printed materials.
The Commercial Printing Services We Offer
At Treetop Design & Print, we pride ourselves on being able to offer a comprehensive range of printing services. Whether you are interested in litho printing or digital printing, promotional merchandise, mailers and leaflets, or large print, our team can help deliver exactly what you are looking for.
Have a chat with our team to talk through the range of options available to you – we are always happy to provide advice and guidance on the right options for your company.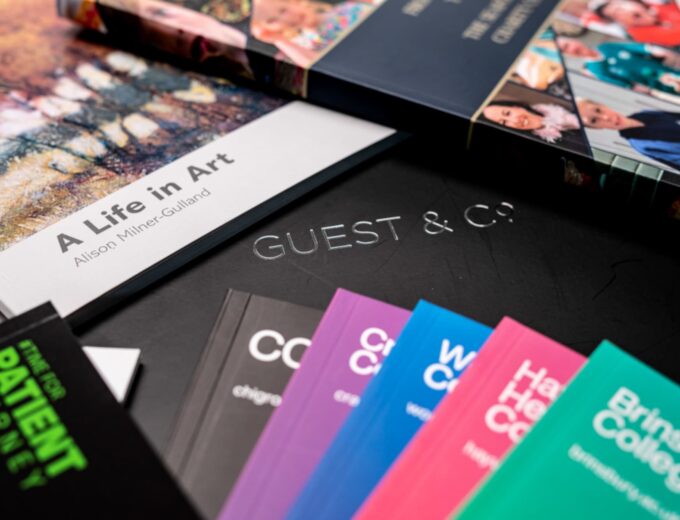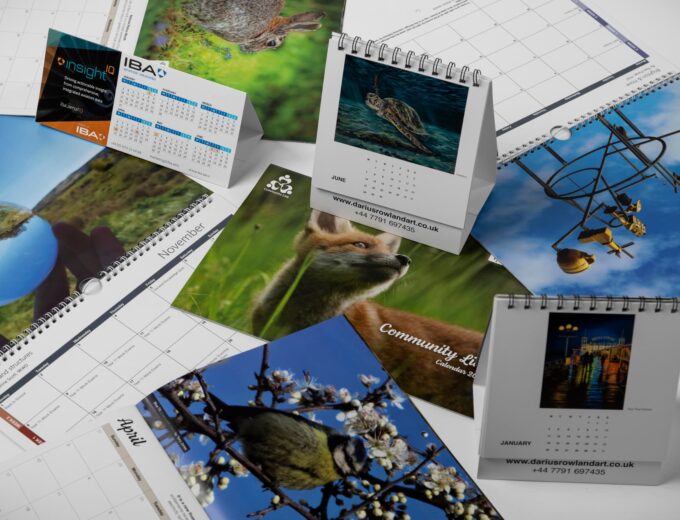 The Benefits of Commercial Printers
Your company can benefit from using high-quality printing services. Not only do our printed products provide a great first impression for your company, but they can also be completely customised around your needs. Some of the key benefits of commercial printing services include:
High quality – we use only the best quality materials to ensure that you get the premium quality printed products you need
Fast and flexible – we can take on jobs quickly and get the work to you as soon as possible thanks to our fast and efficient printing
Sustainable – we can make use of eco-friendly materials including sustainable paper alternatives and eco inks
Scalable – no matter what kind of job you need us for, we can take it on. If you suddenly need a lot more printed materials, it's no problem
Great customer service, delivered on time producing a superb quality.Would definitely use again
I was extremely happy with Treetop Design and Print. I ordered some leaflets which looked fantastic and were ready the next day. Very professional company with friendly efficient service. I would be very confident to recommend them and will be using them again in future.
On behalf of Mansell McTaggart in Horsham, we'd like to say thank you to TDP for a superbly managed project in the production of our yearly magazine. By the nature of the property market, the flow of data change to TDP was dynamic and the design team were accurate, tenacious and highly communicative throughout. Up against a tight deadline leading up to the festive period, we couldn't have asked for more co-operation to help us get there. Superb service, quality output from both design and print channels and we are absolutely coming back again. Highly recommend TDP to small, medium and corporate businesses - they adapt to their customer needs with ease. Thank you for a great project, guys! 🙂
I ordered some trifold brochures and they are excellent quality - both print and feel. Very fast service and well packaged when delivered. I dealt with Will who was responsive to emails and friendly. I would definitely recommend.
Highly Recommend! We called Treetops Design Mid Afternoon on a Tuesday Morning and Managed to get all our products complete by the Next day for 9am! We got let down at short notice from another printers and Treetops Design took all the stress off us in the office. We are extremely impressed with how friendly the staff was especially Tyna. and the effort that went into the work was more then we expected. We will definitely use Treetops Designs in the future
Friendly and very knowledgeable printers with great attention to detail.
I needed to get some A5 leaflets printed for the next day: I called Treetop design at 09:00 in the morning and not only were they able to print my leaflets but they also quoted me the cheapest price. I sent the files to them and they provided a proof for my review before proceeding with the job. I was extremely happy with the result (the print was of a higher quality then the previous printer I had used).
speak to a friendly team member today
If you would like a quote, call our team today, email us or fill in the Quick Quote form below, and we will be in touch with you shortly. We look forward to hearing from you.
"*" indicates required fields