Local Printers Horsham
Whether you're a small business just starting out or have premises in Horsham and elsewhere, we can help you with your printing needs. We offer exceptional attention to detail and take great care with every project we take on, to ensure the best results every time. Our Detail Express services provide local customers with same-day printing and delivery in Horsham and the surrounding area, for absolute convenience and confidence that you'll meet your deadlines without any issues.
Whatever the project, big or small, our cost-effective printing services are sure to cater to your needs. For example, we can offer printing services for:
We have the skills, experience and facilities to print virtually anything you need, so you can be sure that you'll receive high-quality products that perfectly match your vision. For more information about the services, we can provide to our Horsham clients, contact us today.
Why Choose Treetop Design and Print?
Treetop Design and Print bring over three decades worth of knowledge and experience to every client project we work on. We've worked with numerous businesses in Horsham and the surrounding area, providing companies with a professional, integrated service which ties your branding in with your marketing campaigns and strategy for great results and an even better first impression for your customers. We strive to minimise our carbon footprint as much as possible, using recycled materials where possible and disposing of waste materials responsibly.
Printing Services
If you're looking for reliable printing services in Horsham, Treetop Design and Print can help. As a skilled professional printing team, we provide our clients with a wide range of printing services. We have developed a great reputation thanks to our excellent customer service, quick turnaround times and exceptional quality products, and we take pride in bringing our knowledge and skills to a variety of projects for our Horsham clients.
Commercial Printing
At Treetop, we've worked with Horsham businesses in many different sectors to provide them with commercial printing services they can be proud of. From brochures, leaflets and posters to business cards, marketing materials and branded items, our commercial printing services are produced to the highest standard to elevate your business and your public image.
All our printing is carried out using state-of-the-art equipment, and high-quality materials and inks for professional results. We'll happily take on any project, big or small, so whatever you have in mind, we can work closely with you to make it a reality. We offer a range of convenient commercial services to assist Horsham businesses, from logistics and stock management to mail and fulfilment, to help you run your business more efficiently.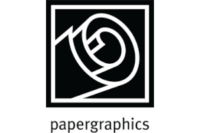 speak to a friendly team member today
If you would like a quote, call our team today, email us or fill in the Quick Quote form below, and we will be in touch with you shortly. We look forward to hearing from you.
"*" indicates required fields